Morand Vintage Labels NFT
Since 1889 Morand has been consistently introducing new products while enhancing existing products that customers love. With that, Morand has a rich history that is translated through bottle labels. Vintage labels reflect the brand's history and take everyone on a journey through time, allowing experiences to be shared among family and friends.

To embed the history of Morand and share the journey with loyal customers we are introducing our "Morand Vintage Label NFTs", a unique collection of 50 NFTs that showcase a historical image from Morand's timeline and a vintage label for specific products. This collection will hold sentimental & intrinsic value by offering special utilities to the NFT holders.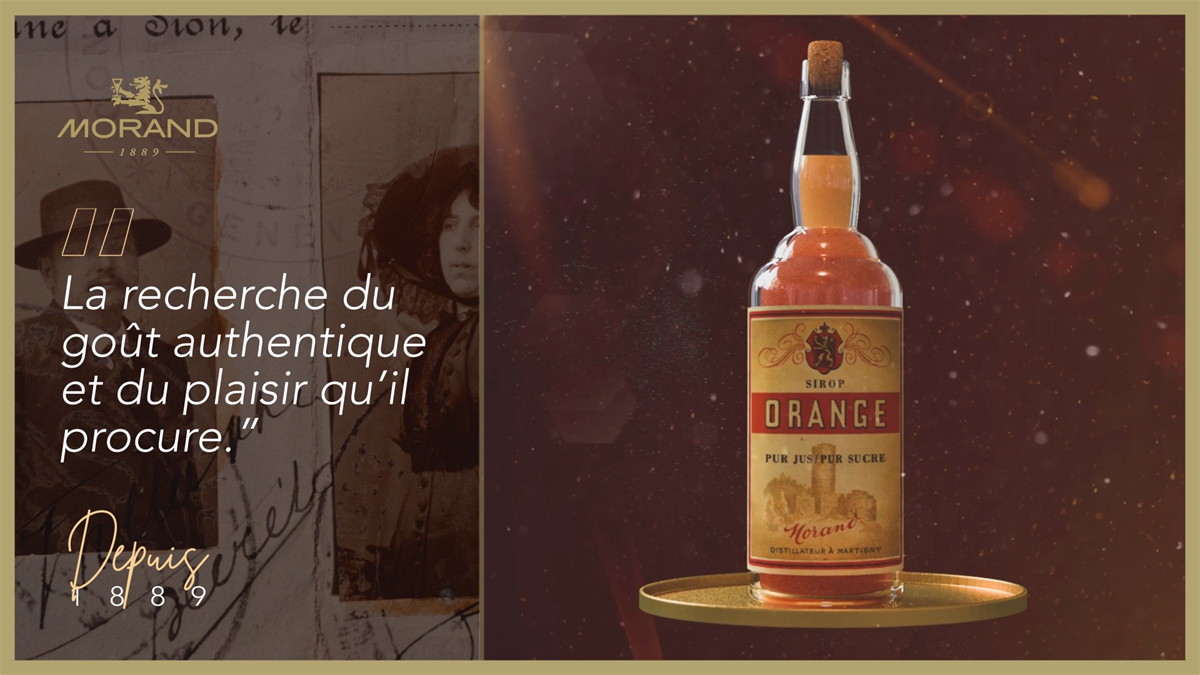 A Non-Fungible Token (NFT) is a digital asset that represents real-world objects like art, music, images, videos, and vintage labels. NFTs are also generally one of a kind, or at least one of a minimal collection, and have unique identifying codes.

Simply, by using modern emerging technology Morand can explore the new era of Web3 by embedding the history of the brand inside these digital assets, allowing everyone to take part in this journey. By using blockchain technology Morand ensures that the brand name and all the vintage labels forever live on in the hands of loyal customers that appreciate the brand and the history behind it.



Why is Morand creating an NFT collection?

For years Morand has always strived for innovation with the aim to provide a unique experience to loyal customers. Morand wants to showcase its history by paving the way towards the next milestone, a journey into Web3 (new emerging technologies), and an adventure through time.

Morand aims to use the funds raised from the sale of the NFTs to contribute directly to SOS Enfants de Chez Nous & SOS Kinderdorf - a charity helping children in need.

Morand's vintage labels NFT collection

By digitizing Morand's vintage labels, we are able to create a journey for our brand. We have created a unique collection of vintage label NFTs each of which will be sold on OpenSea allowing you to become a part of the history of Morand for years to come.

Total number of NFTs - 50 vintage label Morand NFT
Price module - $1,000 per NFT

Access to Morand's Innovators Club

Unique collectible with a limited number of NFTs in the collection

Holders of the NFT will get a specific promotional code randomly every quarter, giving them a 20% discount on (non-alcoholic) products in the Morand shop, these codes will be communicated through email to verified NFT holders. Only Morand NFT owners that held their NFTs for 1 month will be eligible. Promotional codes will be valid for a limited time only.

Raffle draws through the website for different prizes on a frequent basis for NFT holders, this can include Morand products, visiting Morand's factory, other rewards (paid vacations, hotel stays, vouchers), etc.

Morand can offer visits to their distillery with a full tour of how the products are created, highlighting the brand's history. This can be done once every few months by inviting random NFT holders interested in this experience.

Members of this club will also be connected together through exclusive events and gatherings hosted by Morand to network and promote personal growth.
How to purchase a Morand NFT?
View guide on how to set up Metamask wallet

Sign up to the allowlist form to show interest in the collection by filling out a simple form with basic information

Before the Morand NFT collection gets released, you will receive an email with a guide on how to mint an NFT using your Metamask wallet